Front Office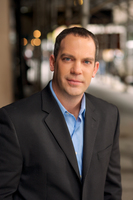 Anthony Iacovone
Partner
E-mail:
Anthony Iacovone joined the New Britain Bees' ownership group in the spring of 2017 as a partner. Iacovone is considered a leading voice in the area of mobile integration and co-founded and launched AdTheorent, a digital advertising company using user identity mapping and data-driven predictive solutions to deliver targeted advertising solutions.
Prior to AdTheorent, Anthony conceptualized and founded Augme Mobile in 2005 after identifying major gaps that existed in the both the technology and distribution strategies in the mobile marketing space, Augme Mobile was acquired by Modavox, Inc in 2009, and now operates as Augme Technologies, Inc.
Prior to Augme, Anthony gained extensive experience in the telecom industry, spending a decade developing and providing business development leadership and driving revenue growth in mid- and enterprise markets for AllNet, Frontier/Global Crossing and WorldCom.
Iacovone attended Concordia College and lives in Huntington, NY with his partner Lisa and three children, Dylan, Brianna, and Brynn
New Britain Bees Ownership
New Britain Bees Staff
Advanced Physical Therapy Training Staff